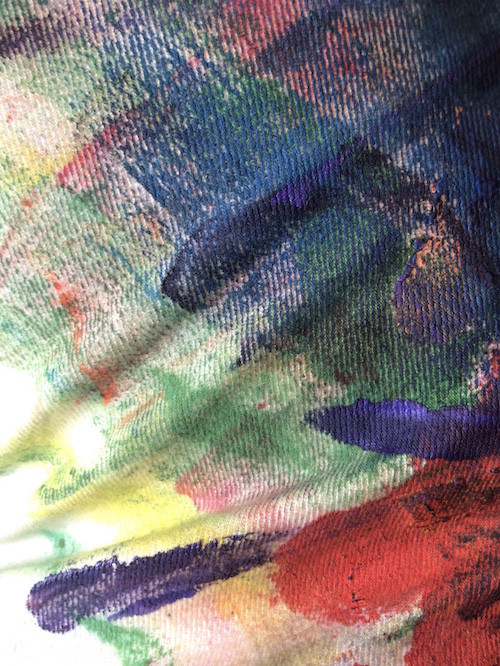 A few amazing art updates!!!
If you didn't know, I've been recording and sharing me painting , the healing properties of color and my own personal journey on YouTube. I created a channel..catchy name "Artist Ashli". I also give away a "Color Study" each week on InstaGram of the color I'm working on (8inch round water color on paper that looks amazing in a floating frame/yes I need to update the shop with more). All you have to do to enter for free art is… comment on any of my IG stories. Yes, yes you can enter each week for a different color. So, if you haven't already, please follow, subscribe and show some love to me over there on those outlets.
I just completed the color Black. This piece will be featured in my up coming series Overtone – Shattering Silence. 11 down 6 more to go! ( I wrote about this series in my March 4, 2019 post below. please, check it out). This series started off slow to me. I had such a huge learning curve when it came to recording, editing, producing, and so many etc's. Nothing I have ever done before. Now, it seems to be flying by on so many levels, yet so many pieces of the puzzle to still put in place.
Whats left to this series run down:
I'm working with Regal Plastic(High performance plastic company) for my frames. The design team Jake and Dave are more then amazing. The costumer services and meeting my visual expectation has been phenomenal. I will be meeting with them this coming week to check out a couple prototypes. To say the least , I am very excited and can not wait to see them floating on a gallery wall.
I'm also, working with Sarah Corbett Photography. If anyone knows her work she has the most magical way of capturing exactly what your eyes/heart sees for you to relay-"the feeling" to the viewer in 2D portfolio.
With that, this will be the first series made into a book. I made a small prototype of a book which lead Sarah on seeing my vision and sent over a few prototypes that matched my vision. Again, to say the least, I can not wait and looking forward to moving forward with this.
As well as, I want this series to go to a few galleries before hanging in their forever homes. I want the owner to be able to purchase but to know they still travel with me until the tour is done. Working on how this contract will look as the Overtone tour outline comes together.
With that in mind.. One the most important step is how to store/ship them as far as packaging/wrapping/driving/shipping them safely goes. I have a few thoughts but haven't gotten to the physical prototypes just yet, gotta get through framing first…

Further News…
I was invited by the lead designer Alice Mac at Ranken Jordan Pediatric Bridge Hospital last winter to design 3 murals for their patient rooms. They are "i spy" inspired and the team picked the themes; Beach , Jungle and Saint Louis. I put a Missouri twist on the Saint Louis one, since kiddos visit from all over and their location isn't technically Saint Louis City. They loved it and by the end of this summer I should be starting my first room.
I have few other plans/invitations up the sleeve and already looking forward to my next series of work. Yes , yes I already have three+ series out there in my head. I look forward to sharing all updates in my upcoming post.
As you could imagine, I'm feeling good and in the extra feels of all the love, light and happiness. Self motivations/talks include: my dream board to stay focus when distractions try to rise – and telling myself to grind out until my lights out.